I thought my makeup turned out really well this morning, but the only camera I have is my phone, and usually it doesn't pick up colors well.
But I was sitting in the front seat of my car, and the light was good, so I tried. For some bizarre reason I think the sun hit my visor weird, so half my face and eye turned out green, I mean really green. Like Green Lantern glowing type green. But the other colors did show up well, so, for your viewing pleasure:
Face: zinc powder, then my foundation blend.
Eyes: Jumpstart foiled from lashes to crease, then Jump to blend out. I used Bone to highlight the entire eyelid.
Asphalt(gumball gel liner) to line both top and bottom lashes.
Blush: Tiger Lily eyeshadow
Lips: 2 coats Roxie lipstain, topped with Dancing Shoes ALG
Attachment: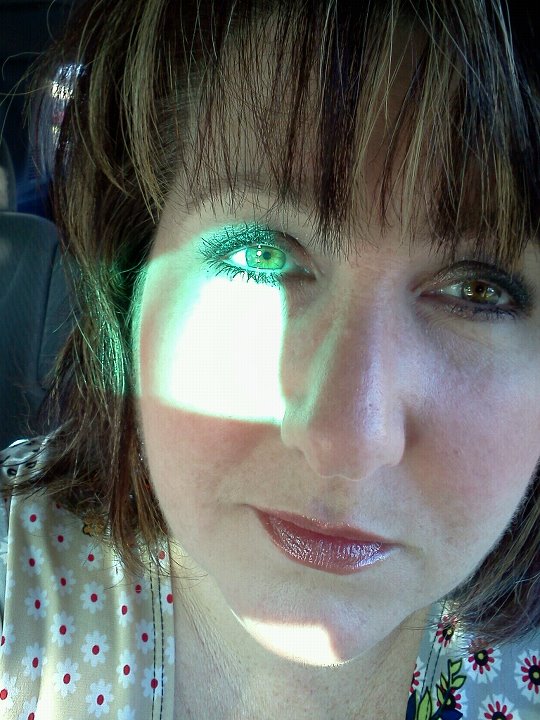 weird green eye.jpg [ 94.01 KiB | Viewed 1432 times ]