Attachment:
File comment: Indirect natural light (indoors, no flash, no lamps- just the light coming in the windows)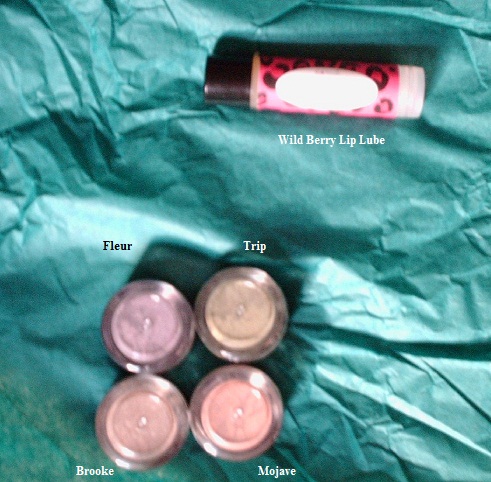 MAC 1.jpg [ 124.42 KiB | Viewed 419 times ]
Trip-Acid green toned down with some browns
Fleur- An attempt at a purple for those who "can't wear purples"- toned down again with browns
Mojave- a nice sandy shimmer with a hint of pink
Brooke- A lovely brown shimmer with irredescence
Wild Berry Lip Lube- yum. I'm usually not a fan of berry things, but i keep smelling my lips anyway lol.
Since these went out this week, they don't include this week's GWP (Homecoming Queen-gold shimmer) which will be in the next MAC package.